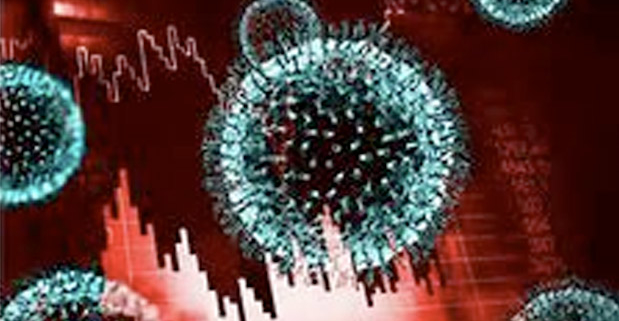 The novel coronavirus, also known as COVID-19, isn't only dangerous to people's immune systems, it's also causing havoc to the economy. It doesn't matter what type of investor you are it has been making investment portfolios sick as well.  
As with most investors, you're probably wondering what you should do, if anything, with your portfolio right now to weather the volatile market.  The current industry advice seems to be:  Keep things diverse and low-risk, among other crucial guidance.  But wait.  Shouldn't you have been doing this all along?  The attached Chron article (see link below):  7 Investment Strategies to Follow During a Crisis provides a basic industry wide strategic outline to help you weather the current market volatility.   
 Low-risk Investments Only

–

…

"avoiding investments in companies that are highly leveraged or speculati

ve.  Focus on companies with good cash flow and low debt…"

 

Invest in Consumer Staples in the Equity Market

–

"…focus on consumer staples, or essential items that people need…

"

 

Focus on Non-cyclical, Recession-resistant Industries

–

"…best to focus on finding non-cyclical industries offering goods and

ser

v

ices

that are in constant, year-round demand."

 

Ensuring Sufficient Diversification

–

"…not to pile into a single sector…"

 

Investing in Real Estate

–

"…buy property

at a lower price and sell it for a large profit…"

 

Dividen

d

Stocks

–

"… create a passive income."

 

Precious Metals

–

"… widely known for retaining its value during periods of uncertainty and recession."

  

 
Where do Life Settlement investments fit within these 7 strategies to help recover and protect your portfolio?
The answer is ALL OF THEM. 
Not tied to the economic forces that drive the rise and fall of the stock market, life settlements are an entirely different beast based on actuarial math, calculate-able expenses and a set face value. Meaning life settlements are a life insurance asset with a known future value.  Investment returns are based on mortality of the insured and the cost for acquiring/maintaining the policy.  While investment performance is based on both POLICY ACCRETION and POLICY MATURITY. (How many people do you know who have lived forever?) NW Life Funds, LP is a pooled life settlement investment vehicle that carries zero leverage and provides a passive income opportunity 
While they are not a magic pill or miracle cure for your investment portfolio, all qualified investors should assess life settlements as a potential investment. If you think having a financial strategy where cash is flowing in sounds like a good idea, then an investment in NW Life Funds, LP might be a good fit for you.  You can learn more about an investment in NW Life Funds, LP and the life settlement asset with our free e-book download at www.nwlifefunds.com or contact us direct at info@nwlifefunds.com .
You can access the entire CHRON article here:  https://www.chron.com/business/article/7-Investment-Strategies-to-Follow-During-a-Crisis-15151434.php 
http://www.nwlifefunds.com/wp-content/uploads/2020/03/covid.jpg
410
619
Lisa Silvey
http://www.nwlifefunds.com/wp-content/uploads/2019/07/logo-nw-1.png
Lisa Silvey
2020-03-27 21:56:30
2020-03-28 23:38:40
Are Life Settlements a COVID19 Vaccine for Your Investment Portfolio?